Accept online orders
With easy steps build your restaurant website, create and publish your menu and accept online orders. You get a new sales channel, increase your sales by up to 25% with less cost! There's no other Foodlz alternative that can help you power your business like our online ordering system for your restaurant. You'll start seeing more orders instantly while saving you and your staff countless hours answering the phone.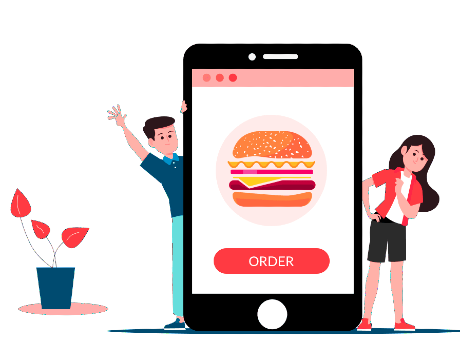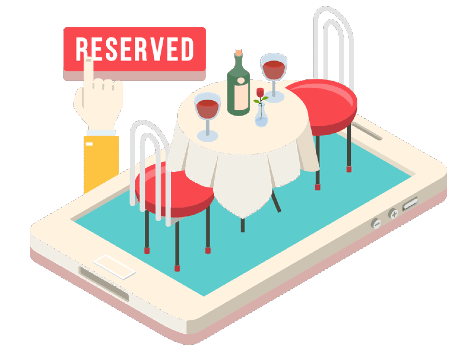 Enable table reservation
Simplify the Table Reservation Process to Fill Empty Seats, get more reservations online, increase guest capacity, improve restaurant service, decrease no-shows and save much time.
Allow clients to check the availability and reserve tables online at any time, even when you're closed. Send confirmations and reminders directly to phone and email. Automatically. Serve your international clients with many languages to choose from.
Plenty of themes to choose from
Benefit from Foodlz themes collections and build your own beautiful restaurant website. All the best restaurant website templates are adjusted to mobile.
Use our restaurant theme store, choose a template and build the restaurant website of your dreams, one that will be responsive on mobile devices and self-sustaining.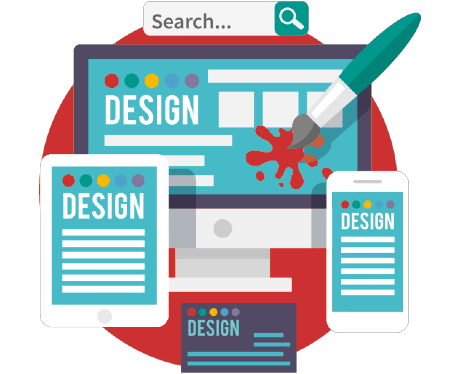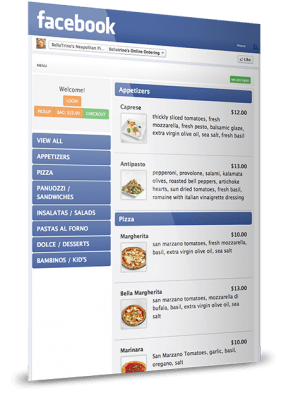 Facebook ordering for your restaurant
For those clients who almost never leave Facebook, you can easily add the ordering button on your business page as well.
Your brand new online menu opens up nicely from the menu tab or Shop Now button.
Mobile app for your restaurant
If you want the cherry on the cake, generate your own branded mobile app. Add your logo, choose your theme picture and start promoting it!
Or, if that's not your thing, you can just get listed in Foodlz.com, a free marketplace website and app with restaurants that use our online food ordering system.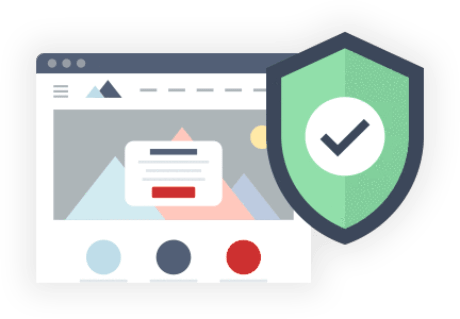 Free SSL certificate and hosting
When you build a restaurant website with Foodlz, it can be created using your own domain, so any URL address can be assigned. You don't have to worry about hosting or a security certificate.
With Foodlz, hosting and an SSL certificate will be provided to you within the subscription for the online food ordering system. You won't incur any additional costs for maintaining your restaurant website.
SEO-friendly restaurant website
All Foodlz restaurant website templates are optimized in terms of search engines and support SEO. This applies to the desktop and mobile versions. Take advantage of the above to increase online sales.
This help your restaurant websites to appear at the top of search results. This will make it possible for customers to find you. Add and modify keywords on the restaurant website to increase the number of visits, food deliveries and takeout's.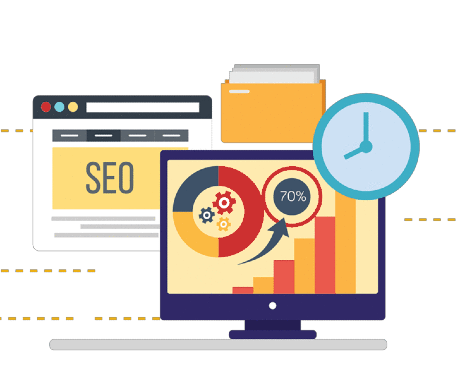 Localization
Multi language support for both front-end and back-end.
Custom domain name
Host your restaurant website under your own domain name.
Branding
Change the name of your restaurant, logo & favicone etc.
Real time tracking
We keep your customer engaged while you review the order and display the order confirmation in real time.
Order for later
Allows your customers to order now and schedule a later pickup or delivery.
Order ahead
When enabled, this feature allows customers to order food in advance when making a table reservation.
Discounts
Offer and manage discounts on selected items.
Coupons
Generate and share discount coupons and gift vouchers.
Loyalty program
Allow customers to collect points and use them to order from your restaurant.
Cash on delivery
Allow customers to pay for food on delivery.
Credit card payments
Accept credit and debit card payments automatically during checkout through a number of supported gateways.
Detailed reports
Take business decisions based on relevant data from the reporting dashboard.
Menu management
Create great looking menus, add pictures to items and publish it online for your customers.
VAT / TAX management
Configure custom tax rules for your restaurant.
Live chat integration
Chat directly with your restaurant customers through a number of supported live chat widgets.
Multi locations
Create multiple online restaurant website for different locations and manage them through your dashboard.
Customer accounts
Customers can create accounts, view order lists and reorder quickly from dashboard.
Unlimited storage
Store an unlimited number of items and never worry about space.
Responsive design
All pages are fully responsive giving you and your customers the ultimate user experience across all mobile and desktop displays.
Page load
All pages have been optimized for speed giving your customers a fast and snapping experience.
99.99% Uptime
We guarantee 99.99% availability so that your business is almost never interrupted by technical issues or maintenance work.
New features
Well be rolling out powerful features capabilities and improvements to all our clients to continue to support your businesses journey.
Life time upgrades
You will continue to receive automatic upgrades including bug fixes improvements and optimizations.